The Best Luxury Apartments Near UCLA Medical Center
Sometimes circumstances call for you to relocate close to a medical facility.  UCLA Medical Center is one of the top medical institutions in the country and if your situation requires you to live within a short distance away then consider renting either a furnished, short term apartment by UCLA at the Wilshire Margot, or a longer term non-furnished apartment by UCLA at the Wilshire Margot.
Wilshire Margot is a gorgeous and luxurious new building located on the Wilshire Corridor, just a little over half a mile away from the Ronald Reagan UCLA Medical Center.  While it may be important for you to be close to the hospital, it is also nice to live just far enough away to be able to relax and not be right in the center of the city!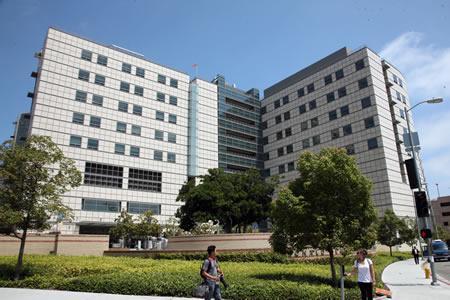 Your new apartment by UCLA Medical, regardless of if it is furnished or not, features an in-unit washer and dryer, stainless steel kitchen appliances, central air conditioning and heating and reserved garage parking.  The building itself offers residents an onsite concierge, management and maintenance team.  There is also an on-site conference room and rec center, roof lounge, gym and sauna!
Contact the leasing office at (310) 475-7600 for more details and be sure to let them know if you are searching for furnished or unfurnished accommodations.