The Best Apps to Help Keep Your New Years Resolutions
A recent list was released of the most common New Years resolutions, as found in a study by the University of Scranton Journal of Clinical Psychology.  It's no surprise that topping the list were resolutions to lose weight and to be healthier.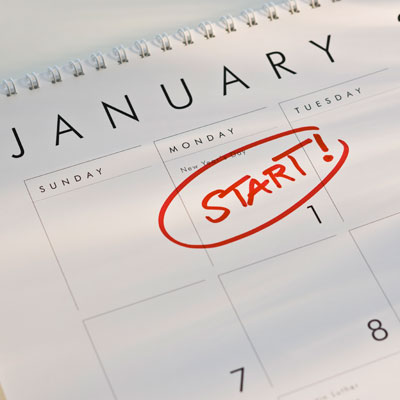 In today's modern times, keeping these resolutions can be easier than ever with the help of phone apps! Here we highlight, thanks in part to an article by Time Magazine, the best apps to help you keep your New Years resolutions.
Getting Healthy
We've all heard that getting a good nights rest is key to being healthy, so why do you wake up exhausted after a 9 hour sleep? New in 2013, the Sleep Talk Recorder app is a filtered sound system detector that can tell you if, and what, you say in your sleep which can be key to your doctor determining if you have a sleep disorder.
For only 99 cents, the Garmin Fit app utilizes the same technology that revolutionized GPS driving systems. Simply turn the app on before heading out to get some cardio and it will track and calculate how long you've been going, how far you've gone, what your speed is, and how many calories you've burned. For runners training for a race, you can see your progress—the app saves all your sessions!
Love eating out but find it to be the downfall of your diet? Healthy Out is a free app that sorts nearby restaurant menus by diet and nutritional data.  It will tell you what items on their menus fall into the categories of being low calorie, low carb, paleo, vegetarian and gluten free!
Losing Weight
Lose It is a calorie tracking app that is available free for iOS and Android that includes category-based goal-making, customizable challenges, a food barcode scanner, optional social links for peer support and a mammoth backend database that includes "thousands of restaurant, grocery store, and brand-name foods."
Another free app is My Fitness Pal, which can be linked directly to your Facebook page if desired.  This app also tracks calories based on your entries and does so according to your current weight and desired amount to lose. Users of this app can also compete with friends and enter exercises as well to show the amount of calories burned through activity.