Sneaky Storage Ideas for Small Apartments
Living in a small apartment in Los Angeles can be liberating: utilities are lower, cleaning is easier and you are forced to minimize items that are not always needed on a daily basis.
Still, there are some items that while unnecessary on a daily or even weekly basis, you feel the need to retain. Some of these items may be kitchen related (think spices, even if you only cook ever-so-often); bedroom items (rain boots and umbrellas are actually needed on occasion in LA) and items with sentimental value (could you even think of getting rid of your great-grandmothers tea set?).
So what do you do when you're living in a small apartment and run out of storage options? Make more!
Here we highlight some of the sneakiest storage ideas for every room of your teeny tiny, amazing micro-apartment.
Not a fan of cramming boxes of cold weather items under your dusty bed? No room in your closet for the cold day items that are too expensive to continuously repurchase? No room for an actual dresser?
Consider investing in double duty furniture such as a Storage Bed which combines the design of a wooden bed frame with the function of storage drawer spaces! Storage beds are available in multiple finishes and designs can cost as low as just over a hundred dollars. Check out listings online to find the one that's right for you.
Instead of adding double duty pieces of furniture to an already cramped area, consider utilizing the items that are already present. For instance, the Magna Rack is a small magnetic shelf that sticks to the side of your refrigerator and can be used to store vitamins, spices and even cleaning products.
Or, if you prefer to store those kind of items inside of cabinets, consider installing small hooks under an already existing wall cabinet and hanging mugs, wine glasses or even lids to pots and pans!

Need a desk but don't have the space in your bedroom or living room? How about a desk that folds out of the wall when you need it and back into the wall as a piece of art for when you don't? Consider a DIU murphy desk or, for the craft-impaired, buy a pre-made murphy desk and paint the exterior to look like any kind of art you'd like!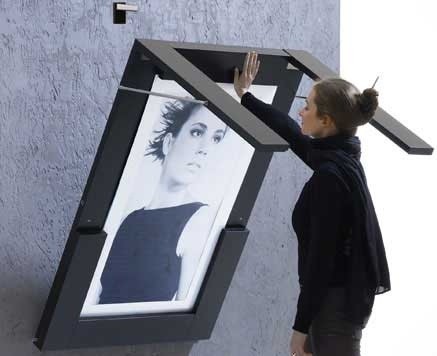 Better yet, if you're lucky enough to have an un-used closet, convert it into its own little office space!
Think smaller! Cozy living room spaces can usually still accommodate a tv (think about mounting it on the wall to save space) and seating areas. Instead of keeping your couch from a much bigger apartment, consider downsizing to a love seat. After all, living in a smaller space will most likely mean a less likelihood of entertaining a large crowd!
Not ready to trade in your couch completely? Check out options for couches that are built specifically to fit small spaces or couches that do double duty as storage spaces and seating areas!
This room is another one where you most likely won't be able to add additional furnishings, but instead should utilize what you have in a clever way. Take, for instance, the area underneath your sink. Most people use it to store cleaning products and/or paper products. Still, you can utilize the interior of the actual cabinet door and hang items such as hair curlers. Or, hang a small over-the-door shoe rack on the cabinet door interior and fill it with jewelry or cleaning items!

Maybe you lack a linen closet to tuck away towels and extra toiletries. If so, think about mounting storage baskets or shelves to the walls. Lack wall space? Utilize the area around the toilet, however narrow it may be, and add shelves or an actual bathroom storage unit!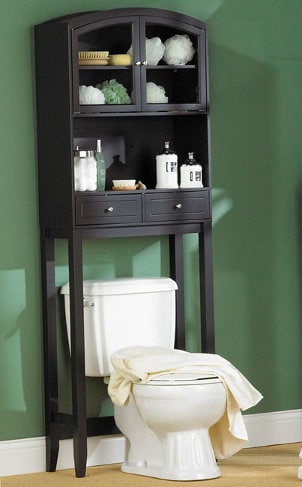 To read about even more benefits of living in a small Los Angeles apartment, check out this list by Apartment Therapy HERE.