NMS Properties Hosts Santa Monica Blood Drive
On Friday, November 22nd, NMS Properties teamed up with the American Red Cross to host a blood drive in Santa Monica. The blood drive was open to all community members, but especially promoted to NMS employees and residents of the many NMS Santa Monica apartments.
All-in-all close to thirty participants took time out of their busy schedules to meet with the Red Cross in front of the NMS Santa Monica apartments for rent, Luxe @ Broadway between 12:30 and 6:30pm. After reading materials to pre-qualify them for donating blood, members of the Red Cross led them into their mobile unit for physical qualification and questioning. More than half of the participants who showed up were able to donate blood!
Each blood donation is processed and then separated into three parts: red cells, platelets, and plasma.  Then, at a Red Cross testing facility, a dozen tests are performed on each unit to establish the blood type and test for infectious diseases.
Once the tests are passed, the donations are stored for use; red cells for up to 42 days, platelets for only up to 5 days and plasma for up to one year.
While many may imagine their donation to be used in the traditional sense of aiding an individual who has suffered a physical trauma, they should know that the plasma and platelets gleaned from their blood donation aid in the treatment of cancers and organ transplant treatments.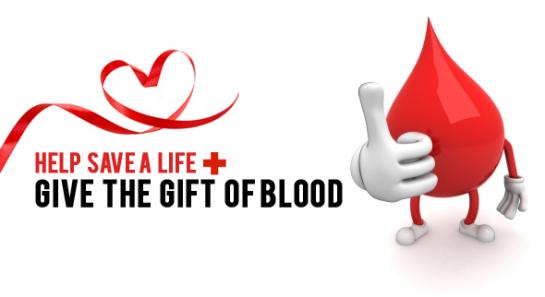 As an added incentive, all participants were offered pizza, compliments of Fresh Brothers and were entered into drawings to win either a rental credit or a $100 Visa gift card.
Liefu Jiang, a resident of the NMS Santa Monica apartments, won a $300 rent credit and David Harris, a community member, won a $100 Visa gift card. Abel Serrano, a maintenance supervisor with NMS Properties, also won a $100 Visa gift card in a separate drawing for employee participants.
If you would like to contribute your life saving donation of blood, visit the American Red Cross website to find a blood drive in your area. One donation of blood can save up to three lives!