How to Fake a Secret Passage Way in Your Apartment
Most of us have seen those old movies that feature creepy mansions back lit by lightening zig-zagging across dreary skies.  Usually, those big old mansions have at least a few secret passage ways that the characters duck in and out of, entryways and exits seemingly camouflaged with dusty bookcases and solemn paintings.
If you've ever fantasized about having your very own secret passage ways, but know you'll never live in one of those creepy old mansions, then check out some of these cool door decals that will transform a boring door into a faux secret passage way!
Door Wall Sticker Bookshelf – Self Adhesive Peel & Stick Re-positionable Fabric Mural 31″w x 79″h (80 x 200cm)
Vintage UK Telephone Booth Door Decal
30×79″ with custom sizes available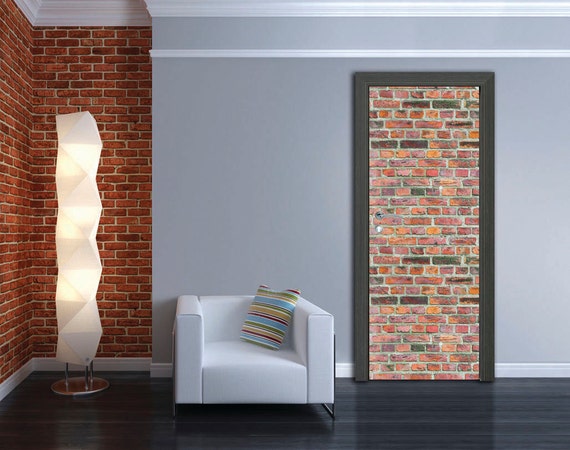 Door Sticker EXPOSED BRICK WALL Self-Adhesive Vinyl Decal Poster Mural, Art Photo Print Door Wrap 30 x 79 "
$40 on Etsy