Getting Ready For Thanksgiving: 5 Cool Serving Bowls
While you may not use serving bowls on a day-to-day basis, they are incredibly nice to have around when attending a potluck or entertaining friends or family, especially during the holidays! Here are 5 incredibly cool looking serving bowls that are sure to add some flair to any dining table.
Lotta Jansdotter Redig Serving Bowl
Serve up to 48 oz of goodness from this mod-shaped serving bowl.  The more your guests dig in, the more of the vibrant interior yellow that will be revealed.  $40 from AllModern.com
Affordable, chic and perfect for serving and baking in, this deep piece of glazed stoneware will set your dish above the rest.
$10 from CB2.com.
Fiesta Medium Heart Serving Bowls
Serve up some love from one of these colorful, heart-shaped serving bowls! Available in red, blue, yellow or ivory for $19 from Macy's.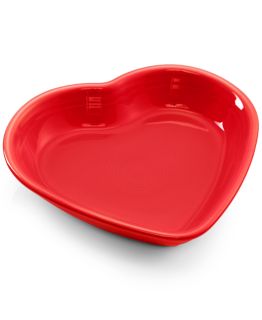 Chefs Fresh Valley Divided Serving Bowl
Two are better than one, especially when you can fit two dishes in just one serving bowl! $30 from Target.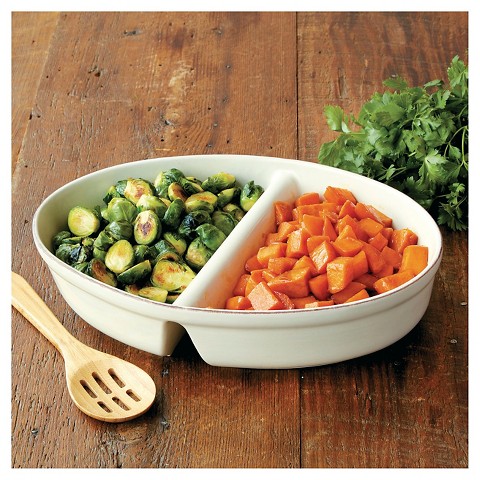 Stainless Steel Oval Hammered Bowl
Add some heavy metal to your dinner table with this 17″ serving bowl by Leeber.  Available for $25 via AllModern.com.