Art + Technology: Drawing with a 3D Printing Pen!
The future is now!
How would you like to enjoy the technology of a 3D printer but only pay a fraction of the price? Factor the price in along with something that is much more light weight that gives you the creative freedom to design free hand style and you've got yourself a paperless, 3D pen!
For those unfamiliar with 3D printing pens, they are essentially pen-like tools filled with malleable, meltable filament that enable users to sketch in the air. Once the plastic hits the air and drawing surface, it immediately begins cooling and will thereby hold whatever shape its master has commanded. When completely cooled, the plastic becomes a rigid, freestanding structure.
A 3D pen is perfect for implementing creating 3D writings, accessories, decoration pieces, jewelry, and other prototypes.
In the market? Check out the 3Doodler, the LugaLake and the LIX.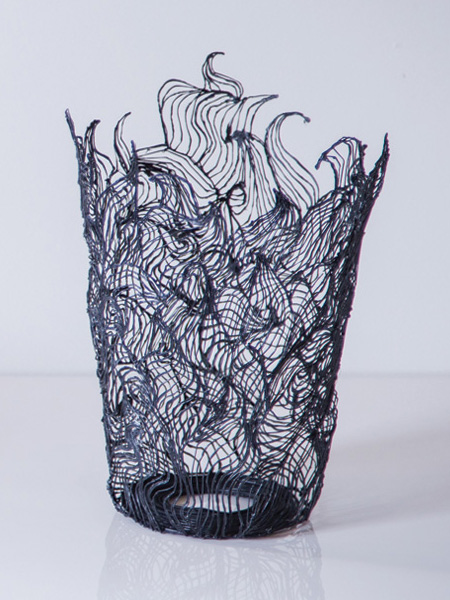 While 3Doodler and LugaLake are both available for direct sale, the LIX, which is the smallest and powered by a USB port,  is still in its Kickstarter phase,  meaning that if you pledge now, you can receive your 3D pen for half price at $70!