INNOVATION BY DESIGN
How can cities build infrastructure today to support tomorrow's rapidly increasing urban population, which the UN says will only increase in the coming decades? Over the past year, we saw designers, architects, and urban planners hard at work finding new ways to think about housing and improve public spaces. They range from new construction—micro homes and prefab houses—to various forms of adaptive reuse, with derelict urban spaces finding second lives as environmentally friendly parks and arts centers.
The winners and finalists in the Spaces, Places, and Cities category of Co.Design's Innovation by Design Awards exemplify the move toward focused, thoughtful design for communities. Here are the 27 best projects of the year.
WINNERS
Carmel Place
Firm: nARCHITECTS
Carmel Place is New York City's first micro-unit building, where modular units averaging 300 square feet were prefabricated off-site and then stacked to create a tower of compact, tiny living spaces. So life doesn't feel quite so cramped for those inside, the building devotes more space to communal amenities, like a gym and public roof terrace. It's one alternative to the housing shortages gripping many expensive cities, New York included.
Hunts Point Landing
Firm: Mathews Nielsen Landscape Architects
Meet the micro-park. This 100-foot-wide park and pier in the South Bronx brought new life to a tiny sliver of land located in an industrial zone and polluted shoreline as part of the South Bronx Greenway Master Plan. Mathew Neilsen Landscape Architects transformed a dead-end street into 1.5 acres of vibrant, community-minded green space, taking on the New York City bureaucracy to make it happen.
FINALISTS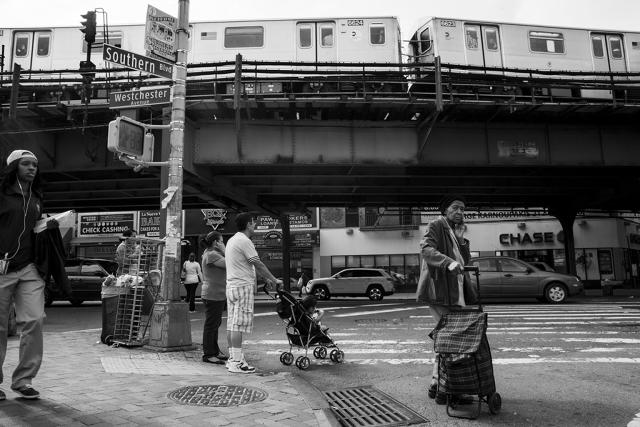 "Laying The Groundwork" Design Guidelines
Firm: Design Trust For Public Space
Published by the Design Trust for Public Space in partnership with the N.Y.C. Department of Housing Preservation and Development, this design bible acts as a guide to the intricacies of urban design. Its nine core commandments focus on the ground floor of buildings in particular, exploring how retail and community spaces can be integral parts of every community. The guide gives architects and developers a set of best practices on how details like bench placement and electrical service can make them more usable and even more social.
1.8 London
Firm: Studio Echelman
This web-like sculpture suspended over London's Oxford Circus is actually a visualization of the 2011 Tōhoku earthquake and tsunami in Japan. At night, visitors can use their smartphones to influence the patterns of light projected onto the dynamic sculpture, which is named for the number of microseconds the day was shortened when the earthquake hit.
Biodesign Studio
Firm: Local Projects
This permanent exhibition at the Tech Museum of Innovation in San Jose, California, allows visitors to gain a deeper understanding of synthetic biology, bioengineering, and biological design. How? Hands-on, interactive labs let visitors do things like hack live bacteria's DNA to make it change color or "create" their own digital creatures. It takes an incredibly complex emerging field of science, and makes it tangible through space and exhibition design.
field of science, and makes it tangible through space and exhibition design.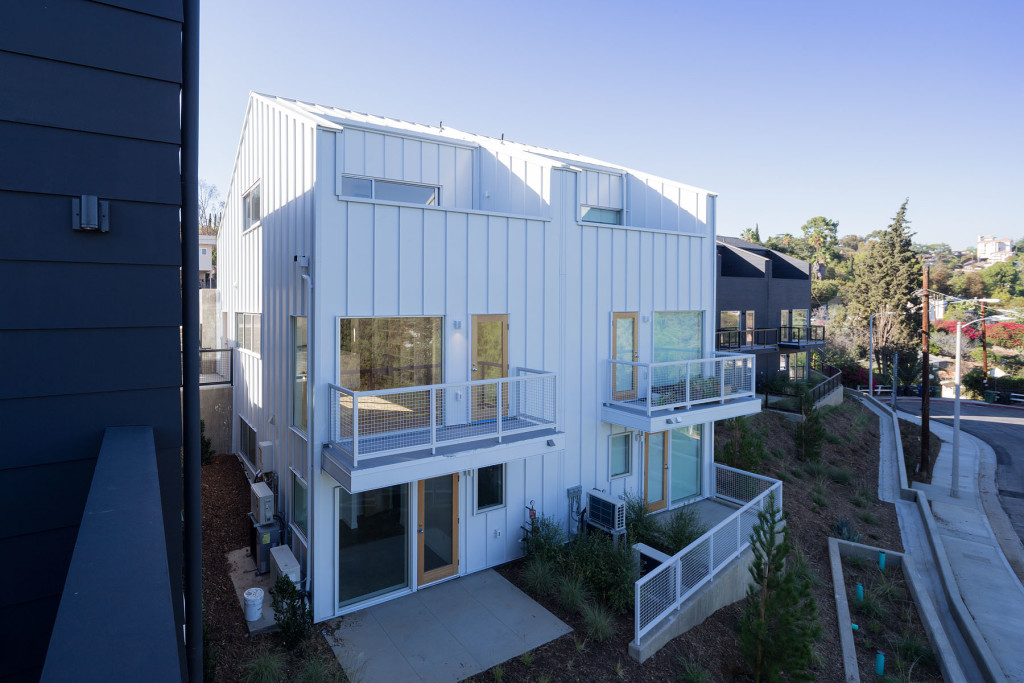 Blackbirds
Firm: Bestor Architecture
This cluster of 18 homes in the Los Angeles hills could be an answer to the future of urban housing. The homes were designed to maximize the number of single-family homes in a given area. The two- or three-bedroom homes fit together to look like a single house, complete with a courtyard and shared outdoor spaces, increasing density without appearing to do so.
Brooklyn Boulders Urban Design And Architecture Strategy
Firm: Brooklyn Boulders
Rock climbing gyms are on the up-and-up—but could they also serve as community hubs? One New York-based mainstay, Brooklyn Boulders, builds its gyms in neglected places, providing colorful, art-covered climbing walls in old factories and unused churches. But these are more than exercise spaces—the company also uses its facilities for community events and concerts.
Chicago Riverwalk
Firm: Ross Barney Architects, Sasaki

This open pedestrian walkway along the Chicago lakefront has been in the works since 2001, and the latest major addition adds three distinct sections of public space. There's the Marina, where pedestrians can watch boats come and go while they dine or stroll. The Cove, with boating and kayak rentals. And the River Theater—a public amphitheater right on the water. It's a car-free pedestrian environment, designed to handle the Windy City's annual flooding while still providing a beautiful place to walk along the water.
Clover
Firm: Mathieu Lehanneur

This design for Paris's streetlights is a refreshing update to the city's classic art nouveau posts, with digitally manufactured wooden bases made of different grains that represent cities across the country, and efficient LEDs that are partially powered by a solar dome on top of the entire structure. Très chic!