5 Cool & Affordable Pieces of Faux Taxidermy
Faux taxidermy is having a moment in the interior design world!
What is faux taxidermy? It's exactly what it sounds like: Wall mounted sculptures made of materials such as paper-mache, ceramic or polyresin that are in the shape of animal heads.  Sculptures can be realistic, whimsical or minimalist.
Here are 5 cool and affordable pieces of faux taxidermy that will add a chic touch of humor to any wall. Enjoy!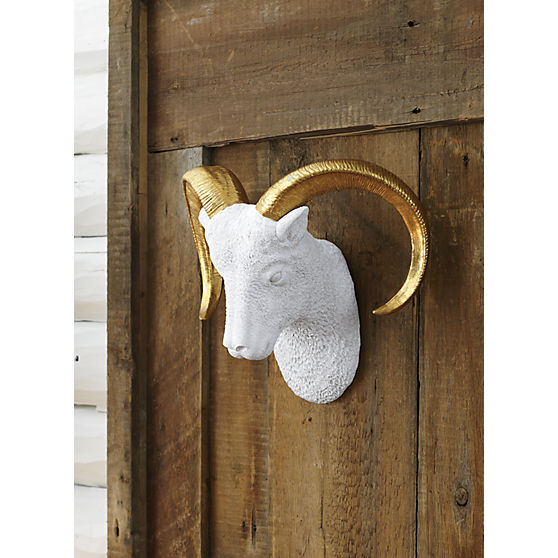 Goldie the Wall Hanging Ram

$69.95 from CB2

Width: 18.5″ Depth: 8.5″ Height: 16″

Papier-Mache Silver Deer Animal Sculpture

Starting at $90 via West Elm  

Large: 18″w x 14″d x 20″h or Small: 8″w x 10″d x 11″h

Various finished available
The Bayer in Lavender With Gold-Glitter Staff- Faux Unicorn Head

$100 on WhiteFauxTaxidermy.com

16.25″ tall, 6″ wide, 8.25″ deep

Various color combinations available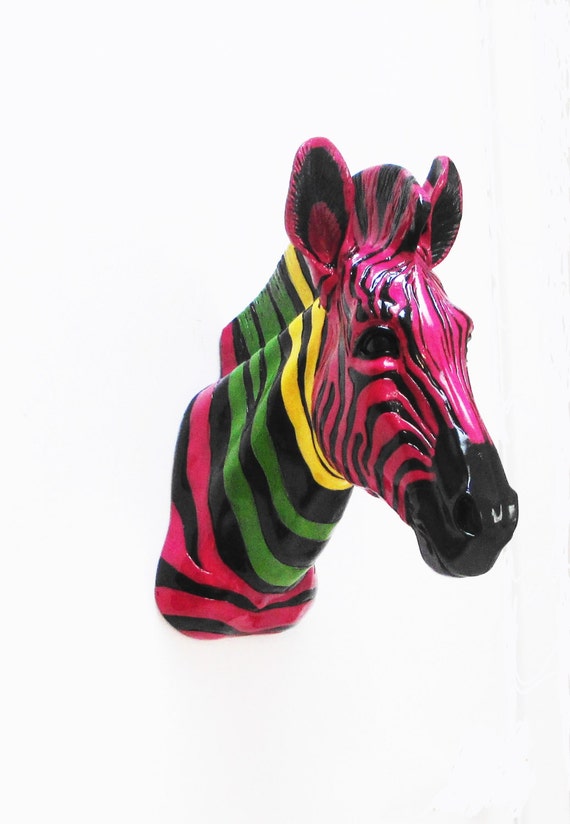 Multi-Colored Zebra Head

$124 via Etsy store HodiHomeDecor

17 x 14 x 7.5 inches

The Vladimir Shark Head in Black Resin

$130 from White Faux Taxidermy

8.25″ tall, 15.5″ wide, 16.25″ deep

Various finishes available