3 Small Apartment Kitchen Storage Hacks
Anyone who has ever perused Pinterest knows that there are tons of "hacks" out there to make a small space seem a little larger with the help of hidden storage nooks and crannies.  But that about hacks for those of us who are renters? Those of us who don't have the luxury of installing some of the more complicated and permanent hacks?
Here are a few of the easiest, most cost effective small kitchen hacks that are guaranteed to save you space without permanently altering your environment.
Under-the-Cubbard Mug Hooks

$9 for 12 via Amazon
Hanging your mugs under your kitchen cabinets not only frees up for space inside of the cabinets but can add a little more color or character to your kitchen as well!
Wall Shelf with Storage Hooks

Ikea Shelf for $20, Hooks for 3 for $5
Installing a storage shelf in the kitchen gives you more space for pots or food and the hooks hanging from them allows you to store pans where you can reach them.
Magnetic Spice Rack

24 Organic Spices in Magnetic Containers $125 from Houzz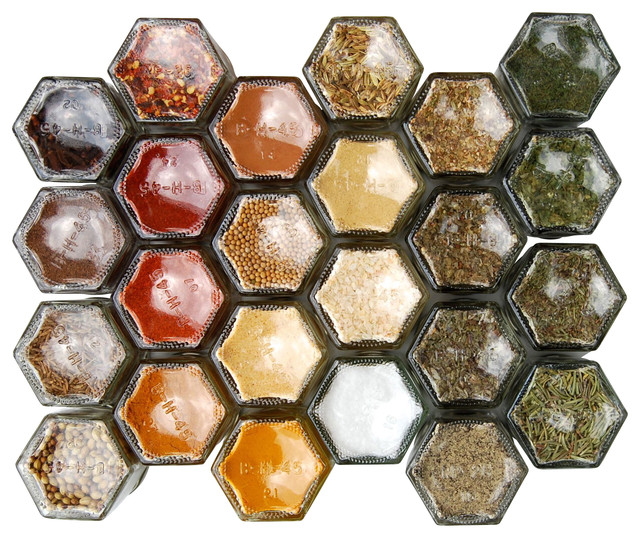 Serious about spices but seriously lacking storage room? Cut back on the counter top clutter with this set of 24 hexagon shaped magnetic spice containers, already filled with organic spices for your convenience.  Bonus? Re-fill and re-use them when running low!